l

l

l

l

l

l

l

l

l

l

l

l

l

l

l

l

l

l

l

l

l

l

l

l

l

l

l

l

l

l

l

l

•

Rigid and flexible photovoltaic modules; Foldable solar power packs
•

PV Reference-cell packages; Irradiance, Temperature meter
•

Photovoltaic Module I-V Curve Tracer (PMIT) (under development)
•

Photovoltaic (PV) module testing and measurement equipment
•

Neighborhood electric vehicles; EV charging stations; Transit shelters
•

Solar Roller, Jr. (Portable, rollable stand-alone power unit)
We feature a full line of UNI-SOLAR solar electric products as well as other unique alternative energy items. If you have questions about product areas under construction, please feel free to contact us. 

Alternative Tranportation 

Wind-System hardware and installation featuring Air, Whisper, Kestral, Bergey, Vestas 

Scientific Products ― PV Reference Cells

Consumer Solar Products; Solar Toys

Data Acquisition and Monitoring Systems

Uni-Solar Photovoltaic Modules

Renewable Energy

Solutions

for the 21st Century

High Quality Systems and Personal Service Since 1996   l   Solar Expertise Since 1980

Photovoltaic Reference Cells:  x-Si Reference Cell with KG5 filter to simulate an a-Si solar cell's spectral response.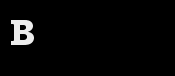 © BURDICK TECHNOLOGIES UNLIMITED, LLC                   303.274.4358